Warning: Trying to access array offset on value of type null in /customers/b/4/f/thaiembassy.dk/httpd.www/wp-content/plugins/twitter-facebook-google-plusone-share/tf_display.php on line 72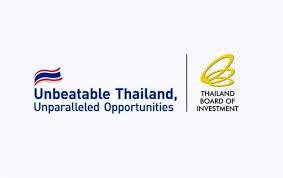 Thailand had its best year in almost 50 years for investment promotion in 2014. There were a total of 3,496 projects worth nearly 2.2 trillion Baht, representing an increase of 73% and 117% respectively from the previous year.  Investments were highest in the public utilities industry followed by the chemical, paper and plastics industry; the automotive, auto parts, engines and metal products industry; and the agricultural and agricultural products industry.
The government is pushing to improve the country's overall economic situation with the aim to reduce income disparity, enhance the country's competitiveness and utilize local resources. In line with the government's policy, the BOI's new investment promotion strategies include measures to encourage investment in high technology; create value for Thailand's economy and industries; promote research and development; strengthen SMEs; promote investment in four provinces in the Southern border and in five special economic zones, including areas within the five provinces of Tak, Trad, Sakaeo, Songkla, and Mukdahan; promote businesses or services that support the development of the digital economy; and promote businesses that utilize local resources including alternative energy and agro-industry.
Sources:
http://www.boi.go.th/upload/content/2014-01-23.applications.Exceed.2.Trillion.Baht_38646.pdf
http://www.boi.go.th/upload/content/2014-12-15%20The%20PM%20to%20Use%20New%20Strategies_70276.pdf