Warning: Trying to access array offset on value of type null in /customers/b/4/f/thaiembassy.dk/httpd.www/wp-content/plugins/twitter-facebook-google-plusone-share/tf_display.php on line 72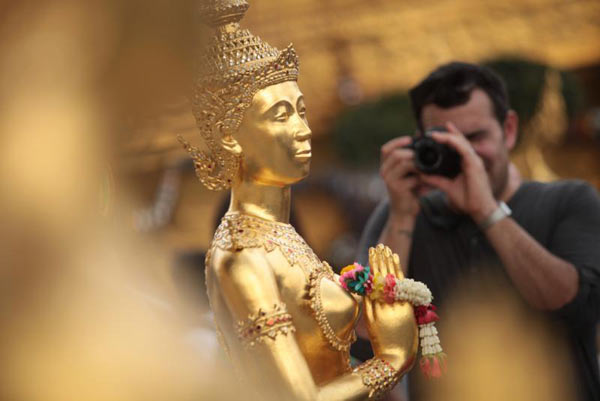 Bangkok will be honoured for the fourth year in a row as the "World's Best City" by Travel & Leisure magazine with the award formally presented to the governor on July 18 in New York City.
The magazine sent out questionnaires to its readers between Dec 1, 2012 and April 1, 2013. When the responses were compiled, Bangkok topped the list with a score of 90.42%.
Besides the World's Best City award, Bangkok also was judged Asia's Best City for the fourth year running.
The magazine said each city was rated with scores of 1 to 5 for each of six criteria: sights, culture/arts, restaurants/food, people, shopping, and value.
Picture: http://www.bangkokpost.com/business/tourism/358516/bangkok-is-world-s-best-city
Read more: http://www.bangkokpost.com/business/tourism/358516/bangkok-is-world-s-best-city