Warning: Trying to access array offset on value of type null in /customers/b/4/f/thaiembassy.dk/httpd.www/wp-content/plugins/twitter-facebook-google-plusone-share/tf_display.php on line 72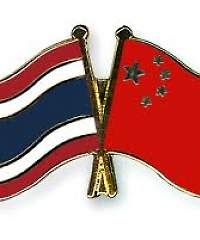 China and Thailand have reached a visa exception agreement, which is expected to be signed at a propertime.
Huang Ping, Director-general of the Department ofConsular Affairs of the ministry, said this at a forum onChina's foreign diplomacy held in Beijing.
Both sides will choose a right time to sign the agreement.We hope China will reach more visa exceptionagreements with other countries to facilitate ordinarypeople's travel aboard, said Huang.
Picture: http://mobile.dudamobile.com/site/eturbonews1?url=http%3A%2F%2Fwww.eturbonews.com%2F38798%2Fwhat-about-visa-free-tourism-between-china-and-thailand#2869
Read more: http://english.peopledaily.com.cn/90883/8496605.html