Warning: Trying to access array offset on value of type null in /customers/b/4/f/thaiembassy.dk/httpd.www/wp-content/plugins/twitter-facebook-google-plusone-share/tf_display.php on line 72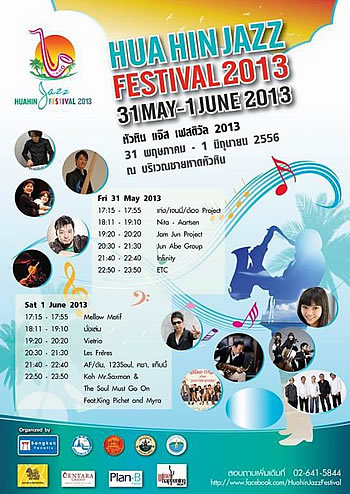 According to TAT the 2013 Hua Hin Jazz Festival will be held on May 31 and June 1 2013 at oceanside at the Centara Grand Beach Resort and Villas.
This year, the organisers will be bringing in up-and-coming names in Asian jazz. The line-up includes Japanese outfits Jun Abe Group and Les Freres, Indonesian pianist Nita Aartsen and a number of home-grown talents.
Picture: http://www.jazzfestivalhuahin.com/
Read more: http://www.jazzfestivalhuahin.com/