Warning: Trying to access array offset on value of type null in /customers/b/4/f/thaiembassy.dk/httpd.www/wp-content/plugins/twitter-facebook-google-plusone-share/tf_display.php on line 72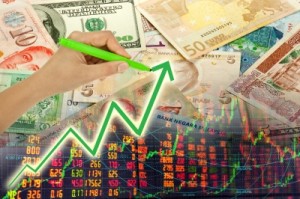 Despite some recent setbacks, Thailand continues to be a hit among foreign investors.  Apart from Thailand's strength in other areas, medical tourism has played an important part. Last year, medical tourists pumped as much as $4.7 billion into the Thai economy making it the Thailand the world's No. 1 destination for medical tourism, attracting as many as 1.8 million overseas visitors.
Medical tourism is far from the only industry in which Thailand punches above its weight. The country is also among the world's biggest exporters of products as diverse as computer disk drives, canned tuna, rice and rubber.   Furthermore, thailand is the region's leading auto manufacturer and last year ranked as one of the top 10 global tourist destinations. These strengths have earned Thailand considerable goodwill among investors, who have proved willing to stick with it through tough times.  Indeed, on 25 November 2014, Thailand's Board of Investment (BOI) announced that it has approved applications for projects worth USD 2.4 billion.
Furthermore, the USD 13.2 billion Templeton Asian Growth Fund has made Thailand the largest geographical component of the fund, ahead of other countries in its portfolio such as China and India.  There is also indication that investors are betting the Thai government's infrastructure spending will provide a bonanza for the nation's construction companies. As of 18 November 2014, the Stock Exchange of Thailand's Thai Construction Services Index had joined health-care stocks in jumping more than 50 percent for the year.
Source: http://uk.reuters.com/article/2014/11/25/thailand-economy-investment-idUKL3N0TF3O120141125 and Article on Medical Tourism in Thailand, Bloomberg Markets, 18 November 2014
Photosource: http://www.freedigitalphotos.net/images/Charts_and_Graphs_g197-Hand_Showing_Graph__p48604.html