Warning: Trying to access array offset on value of type null in /customers/b/4/f/thaiembassy.dk/httpd.www/wp-content/plugins/twitter-facebook-google-plusone-share/tf_display.php on line 72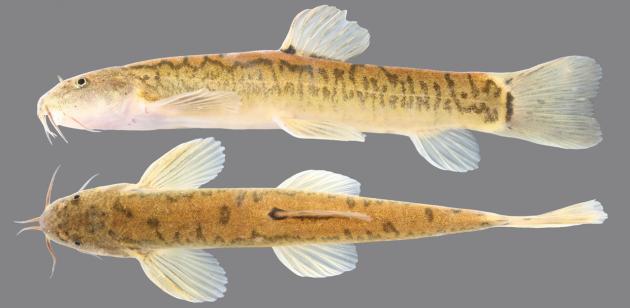 Chiang Mai's Maejo University has unveiled a new species of hill-stream loach, found specifically in the upper area of the Mae Chaem river basin.
The fish was displayed at the university's 80th anniversary event from December 4-10 and will be studied and bred for conservation due to its rarity.
The 3cm-long fish  (also carrying the royally granted name of the "Chaofa Chulabhorn" loach, after HRH Princess Chulabhorn Valayalaksana) belongs to the family Physoschistura, of which there are now 12 recognised species, said Apinun Suvarnaraksha, a researcher at the Faculty of Fisheries Technology and Aquatic Resources. The discovery is an indication of the area's fertility and non-pollution, hence the river basin should be preserved, he said.
Picture: http://www.nationmultimedia.com/national/Maejo-University-unveils-new-fish-species-30221857.html
Read more: http://www.nationmultimedia.com/national/Maejo-University-unveils-new-fish-species-30221857.html