Warning: Trying to access array offset on value of type null in /customers/b/4/f/thaiembassy.dk/httpd.www/wp-content/plugins/twitter-facebook-google-plusone-share/tf_display.php on line 72
In the near future, people living in or visiting greater Bangkok will not need to hold different tickets or cards when they are travelling by more than one mode of transport, as they will instead be able to use a single card – named a "common ticket" – from their starting point to their destination.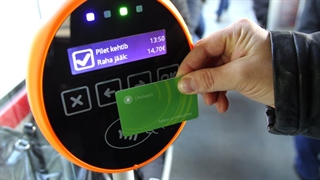 This development project is undertaken by the Office of Transport and Traffic Policy Planning (OTP), which is part of the Transport Ministry.
The common ticket, which will come with a single standard and multiple-issuer policy, is an integrated ticket or common card that can be used on all public transport services in greater Bangkok – such as public buses, the mass rapid-transit system, ferries and toll roads – as well as for non-transit services such as retail stores and parking lots, he said.
A pilot project will be conducted by the end of the year for the expressway, BTS Skytrain and Airport Rail Link routes.
Picture: http://news.err.ee/society/7cc31fe7-5bb5-4b23-b536-c5cfe835bb80
Read more: http://www.nationmultimedia.com/technology/One-ticket-for-transport-to-be-tried-out-in-capita-30220797.html