Warning: Trying to access array offset on value of type null in /customers/b/4/f/thaiembassy.dk/httpd.www/wp-content/plugins/twitter-facebook-google-plusone-share/tf_display.php on line 72
Thailand's Ratchanok Intanon displays her winning medal after beating Juliane Schenk of Germany in the women's singles final of the India Open on April 28, 2013.
 Thailand's Ratchanok Intanon is already No. 6 in the world badminton rankings and is likely to move to No. 5 after her victory at the India Open on Sunday
Her next target, she says, is to get into the top three in the world and then to win Olympic gold in Rio.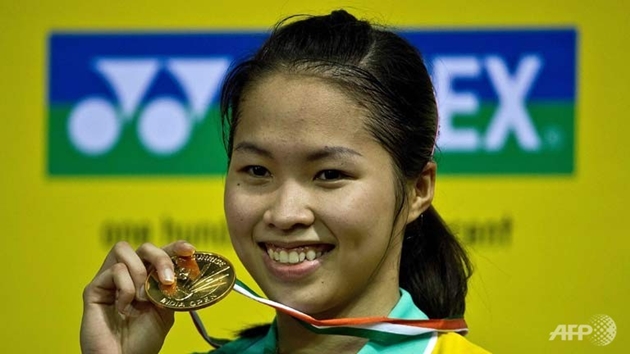 Photo: http://www.bangkokpost.com
Read more: http://www.bangkokpost.com/learning/easier-stuff/347732/ratchanok-thailand-ambitious-badminton-star