Warning: Trying to access array offset on value of type null in /customers/b/4/f/thaiembassy.dk/httpd.www/wp-content/plugins/twitter-facebook-google-plusone-share/tf_display.php on line 72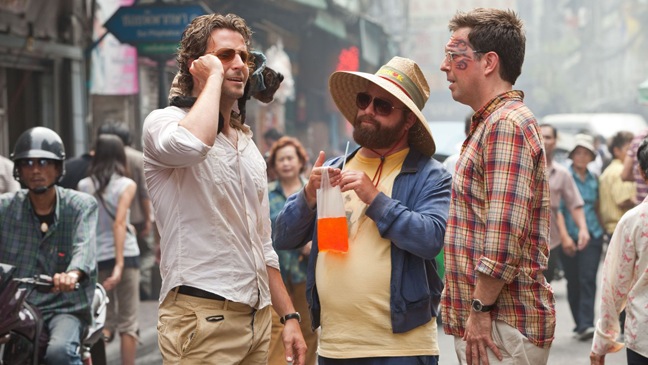 The inaugural event includes screenings of hit Hollywood movies shot in the country, panel discussions, and a short film competition called the "Amazing Thailand Film Challenge."
Thailand, already Southeast Asia's most successful nation at luring in foreign film shoots, is ramping up efforts at promoting its exotic settings and production facilities to the international screen industry. On Wednesday 3 April 2013 the inaugural Thailand International Film Destination Festival kicked off in Bangkok.
The new event, designed specifically to promote Thailand's history as a shooting location, will include public screenings in central Bangkok of popular Thai-set films, such as The Hangover 2, The Beach, The Impossible, Vinyan, The Lady, China's recent box-office record-breaker, Lost in Thailand, and others.
The festival's Amazing Thailand Film Challenge, which began Monday, pits teams of moviemakers against one another to produce the best Thai-set short film over the course of one week, shooting anywhere in country, about any Thai subject they like. The contest has attracted 48 foreign teams of competitors and two Thai teams. The winners will be announced at a red carpet event in Bangkok on April 10 and will receive a $35,000 prize (one million Thai baht).
Picture: http://www.hollywoodreporter.com   
Read more: http://www.hollywoodreporter.com