Warning: Trying to access array offset on value of type null in /customers/b/4/f/thaiembassy.dk/httpd.www/wp-content/plugins/twitter-facebook-google-plusone-share/tf_display.php on line 72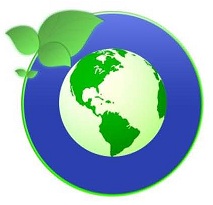 The Office of Agricultural Economics of Thailand has developed strategies for oil palm as an economic crop which will ultimately promote its use as an alternative energy. The strategy on oil palm for the years 2015-2026 is focused on setting goals in terms of production and marketing including the expansion of oil palm plantations from 1.8 million to 3 million acres.
This promotion of alternative energy is in line with Thailand's recent statement at the 20th session of the United Nations Framework Convention on Climate Change (UNFCCC) to reduce greenhouse gases by 7-20% on a voluntary basis in the energy and transport sectors by the year 2020.  The country's master plan to create a balance between economic development and environmental conservation has been greatly influenced by His Majesty the King's philosophy of Sufficiency Economy.
Meanwhile, Belgium-based Umicore has announced plans to build an emission control catalysts plant in Thailand. The €20m plant will meet demand of automotive catalysts in the South East Asia region.  According to Jörg von Roden, Umicore Automotive Catalysts SVP of Sales and Marketing, the new facility will further extend Umicore's ability to offer emission control solutions in the Asian markets and will complement the company's activities in China, Japan, South Korea and India.
Sources:
http://thainews.prd.go.th/centerweb/newsen/NewsDetail?NT01_NewsID=WNECO5712140010007
http://thainews.prd.go.th/centerweb/newsen/NewsDetail?NT01_NewsID=WNEVN5712110010002
http://www.chemicals-technology.com/news/newsumicore-build-automotive-catalyst-plant-thailand-4468952
Picture Source: http://www.freedigitalphotos.net/images/eco-friendly-means-go-green-and-earth-photo-p271316