Warning: Trying to access array offset on value of type null in /customers/b/4/f/thaiembassy.dk/httpd.www/wp-content/plugins/twitter-facebook-google-plusone-share/tf_display.php on line 72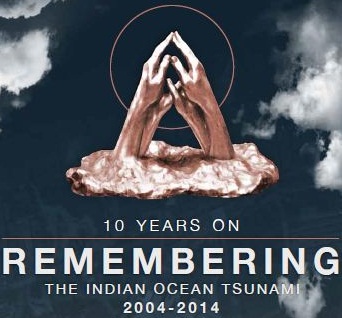 On 26 – 27 December 2014, the Thai government and the Thai Red Cross hosted the remembrance ceremony for the 10th anniversary of the Indian Ocean tsunami on 26 December 2004, "Ten Years on: Remembering the Indian Ocean Tsunami" at the Police Boat T813 Tsunami Memorial, Takua Pa District, Phang Nga Province, Thailand. The event received great interest with more than 1,300 people in attendance consisting of representatives from the Thai Government, diplomatic corps, UN and representatives from countries affected by the tsunami as well as participants from the general public.  The programme included remarks by Thai and foreign dignitaries, observance of a moment of silence, wreath laying ceremony and candlelight memorial.
General Prayut Chan-o-cha, Prime Minister of Thailand, presided over the remembrance ceremony during which he paid respect to lives lost from the tsunami and expressed his appreciation to all agencies and individuals, in Thailand and elsewhere, for  their assistance, goodwill and kindness.  During such a hard time, Thailand witnessed an outpouring of support from all corners of the globe in assisting disaster victims and community rehabilitation.  Many government officials, charitable organizations and volunteers from Thailand and other countries came to assist disaster victims.  The losses have also served as a reminder for all to learn how to cope with natural disasters and to take precautionary measures in reducing loss of lives and property.
Meanwhile, in Denmark, Helligaandskirken held a memorial service on 26 December 2014 to mark the anniversary of the tsunami.  Ms. Sumatthana Junnarat, Charge d'Affaires of the Royal Thai Embassy in Copenhagen, joined the relatives and friends of those affected by the tsunami in paying their respects.  Ms. Junnarat also took the opportunity to express her gratitude to Priest Leif G. Christensen for organizing the event and for the assistance provided by Denmark in the rescue and relief efforts during the aftermath of the tsunami.
Source: http://www.mfa.go.th/main/en/media-center/14/52446-Thai-Prime-Minister-presided-over-the-10th-anniver.html