Warning: Trying to access array offset on value of type null in /customers/b/4/f/thaiembassy.dk/httpd.www/wp-content/plugins/twitter-facebook-google-plusone-share/tf_display.php on line 72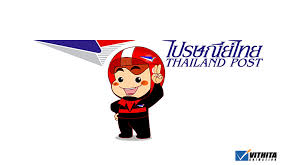 Thailand Post has teamed up with the budget carrier Thai AirAsia to offer express mail service (EMS) with a one-day guarantee for domestic service in a move to tap premium customers.
The partnership enables the company to provide new "EMS superspeed" for urgent deliveries, particularly e-commerce products, laboratory samples for medical testing and products for small and medium-sized enterprises, said Anusra Chittmittrapap, the president of Thailand Post.
The new service covers Bangkok, Chiang Mai, Hat Yai and Phuket, with a one-day delivery guarantee.
Customers are required to send packages before 10.30am to qualify for the new service. The fee starts at 350 baht for a package of three kilogrammes or less and 50 baht for each additional kg.
Picture: https://www.facebook.com/VithitaAnimation                                                                      
Read more: http://www.menafn.com/d6f8ccb6-6e4e-4c37-84e6-86bcd177ebea/Thailand-Post-offers-oneday-express-mail?src=main