Warning: Trying to access array offset on value of type null in /customers/b/4/f/thaiembassy.dk/httpd.www/wp-content/plugins/twitter-facebook-google-plusone-share/tf_display.php on line 72
The World Bank has released its 2014 "Doing Business" rankings, comparing 189 of the world's economies on areas such as starting a business, dealing with construction permits, registering property, getting credit, protecting investors, paying taxes, trading across borders, enforcing contracts, resolving insolvency and getting electricity.
This year Thailand is ranked once again among the top-20 countries. Thailand continues to present investors with an easy and competitive investment environment. For example, starting a business takes only 27.5 days, one of the best times recorded in Southeast Asia. Thailand is also one of the best ranked countries in ASEAN for getting electricity. With a strong and improving infrastructure, government support, and strategic location, it is clear why Thailand continues to attract investments from around the world.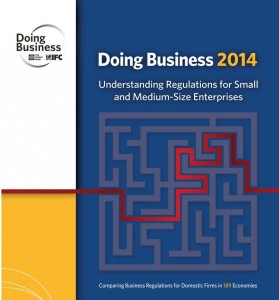 Sources: for further information please click the following links
http://www.boi.go.th/tir/issue_content.php?issueid=106;page=0
http://doingbusiness.org/data/exploreeconomies/thailand