Warning: Trying to access array offset on value of type null in /customers/b/4/f/thaiembassy.dk/httpd.www/wp-content/plugins/twitter-facebook-google-plusone-share/tf_display.php on line 72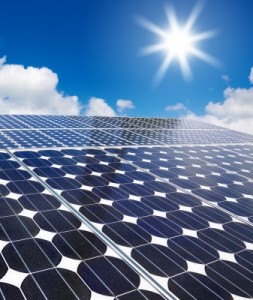 By the end of this year, Thailand will be generating more electricity from solar power than the rest of Southeast Asia combined as more than 1,200 megawatts are slated to come online, according to industry sources.
About 1,200-1,500 megawatts (MW) of solar capacity will be connected to the grid this year, on investments of as much as $2.7 billion, bringing Thailand's solar capacity to 2,500-2,800 MW, a doubling of its capacity from last year.  This makes Thailand the most progressive nation in terms of solar power in Southeast Asia. The additional capacity "will turn Thailand into the first significant solar power producer in a region where the sector has barely taken off," according to Reuters news agency.
Investment in solar power by Thai companies isn't limited to the local market.  Recently, Thailand's Superblock has signed a memorandum of understanding with Japan's Energy Complex to invest around $800 million in setting up a 300 MW solar farm in Japan.  Construction of the first 70 MW capacity plant will start in the fourth quarter of this year while full capacity is expected to be reached by early 2017.
The Kingdom is also a regional leader in power generated from wind technology and has also been investing in biomass power plants.  The drive to source more energy from solar power and renewables stems from the Kingdom's policy to reduce its reliance on natural gas, oil imports from the Middle East and coal, coupled with its desire to reduce greenhouse gas emissions.
Source: http://royalthaiembassy.createsend1.com/t/ViewEmail/r/2DC8D5BF2FF440E72540EF23F30FEDED#toc_item_3
Image courtesy of Anusorn P nachol at FreeDigitalPhotos.net