Warning: Trying to access array offset on value of type null in /customers/b/4/f/thaiembassy.dk/httpd.www/wp-content/plugins/twitter-facebook-google-plusone-share/tf_display.php on line 72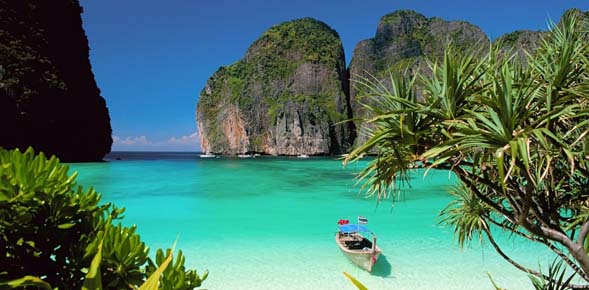 Thailand won the 'Best Value Destination (International)' award conferred by Lonely Planet Magazine-India, 'Best Country' Award by Travel and Leisure, India, "Favourite Country" by Conde Nast Awards 2012 — India and "Best Spa Destination (Asia) 2013" by Asia Spa India.
Thailand won the "Best International Travel Destination" award at the seventh edition of CNBC AWAAZ Travel Awards, organised in association with Maharashtra Tourism Development Corporation in a glittering ceremony held at The Lalit, Mumbai on 25th June 2013. The event was presided by Mr. Prithviraj Chavan, Chief Minister, Government of Maharashtra and Mr. Chhagan Bhujbal, Minister for Public Works & Special Assistance Department and Tourism, Government of Maharashtra.
Picture: http://www.traveldailynews.asia/news/article/52773/thailand-wins-ldquo-best-international-travel                                                                                                                                                      
Read more: http://www.traveldailynews.asia/news/article/52773/thailand-wins-ldquo-best-international-travel