Warning: Trying to access array offset on value of type null in /customers/b/4/f/thaiembassy.dk/httpd.www/wp-content/plugins/twitter-facebook-google-plusone-share/tf_display.php on line 72
 Tourism remains bright spot in Thai economy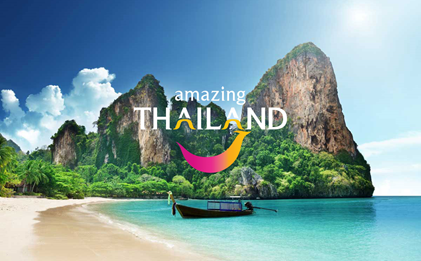 Thailand's draw as a tourism destination remains healthy and robust with foreign tourists during the first three months of this year numbering 9.03 million, generating revenue of nearly $13 billion, an increase of 15 and 18 percent respectively over the same period from a year earlier.
Tourism has been a consistent bright spot in the Thai economy and the sector accounts for 10 percent of economic output and directly or indirectly provides jobs for millions of Thais.  Last year, Thailand attracted more than 29.8 million foreign tourists, an increase of over 20 percent from 2014.  The government has forecast 32 million arrivals this year, up 7.1 percent from last year.
Thailand has also performed well in recent tourism rankings. Bangkok came 4th in the 2016 TripAdvisor Travellers' Choice Destination Awards for Asia for the second year running. Three Thailand's popular southern islands – Phuket, Samui and Koh Tao – also  scored top spots in the 2016 TripAdvisor Travellers' Choice Awards for Islands in Asia, coming in the second, third and fourth places in the rankings. The rankings take into account the quantity and quality of reviews for hotels, restaurants and attractions in destinations gathered over a year worldwide and also take into account booking trends registered on TripAdvisor.
**************************
Sources: Royal Thai Embassy in Washington D.C. and Tourism Authority of Thailand