Warning: Trying to access array offset on value of type null in /customers/b/4/f/thaiembassy.dk/httpd.www/wp-content/plugins/twitter-facebook-google-plusone-share/tf_display.php on line 72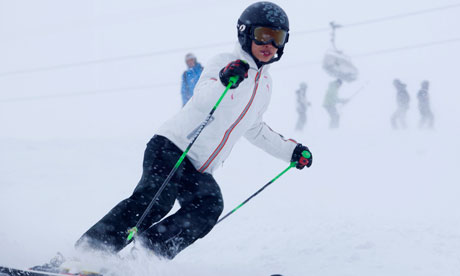 The violinist Vanessa-Mae, a Chinese mother and a Thai father, hopes to compete in her first skiing event in April, in a bid to qualify for the winter Olympics to represent Thailand at Sochi Games next year.
The international musician made her international professional debut aged 10. She broke from tradition and became known for her sexy, glamorous style and for mixing classical music with pop.
Vanessa-Mae, 34, has been training in Zermatt, Switzerland, for the past three years. She has the aim of competing in at least five internationally recognised events to qualify for the giant slalom and possibly the slalom at the Sochi Winter Olympics in February 2014.
Photo: http://www.guardian.co.uk
Read More: http://www.guardian.co.uk/music/2013/jan/21/vanessa-mae-winter-olympic-dream