Warning: Trying to access array offset on value of type null in /customers/b/4/f/thaiembassy.dk/httpd.www/wp-content/plugins/twitter-facebook-google-plusone-share/tf_display.php on line 72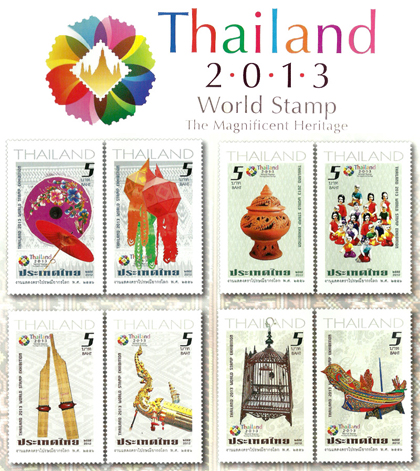 More than 2,000 stamp collections will be exhibited at the World Stamp Exhibition 2013 in August.
World Stamp Exhibition in collaboration with the Philatelic Association of Thailand, under the patronage of Her Royal Highness Princess Maha Chakri Sirindhorn and with sponsorship from TCEB. The event will commemorate the 130th anniversary Thai postage stamps and the establishment of Thai postal service.
The event is scheduled to be held Aug 2-14 in central Bangkok.
It is expected to showcase more than 2,400 stamp collections, worth up to $32 million.
Picture: http://renz15.wordpress.com/2012/06/01/world-philatelic-exhibition-in-thailand-2013/
Read more: http://renz15.wordpress.com/2012/06/01/world-philatelic-exhibition-in-thailand-2013/